Debian Buster 8GB micro SD card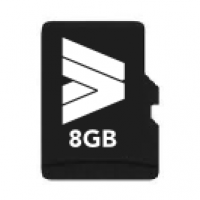 Product code:
ES-995-3
Availability:
48
Price: £9.60
Ex VAT: £8.00
Titanium Linux 4.14 with Debian 10.4 (Buster) root file system preprogrammed onto an ext4 format 8GB micro SD card. Includes a pre-installed XFCE desktop and Firefox web browser.
There are two predefined user accounts: root (default password root) which has super user privileges, and debian (default password temppwd) which has normal privileges. You should change the passwords to something more secure at the first opportunity.
Elesar branded, as supplied with EH-114-2.