FileCore formatted 2TB SATA hard disc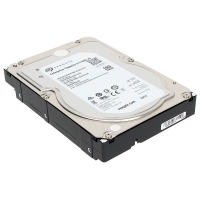 Product code:
ES-826-2
Availability:
3
Price: £149.40
Ex VAT: £124.50
Enterprise capacity 2TB hard disc preformatted in RISC OS FileCore format, for use with 4Kn ADFS.
Features
Large 4kB sector size, perfect for bulk storage
128MB on drive cache to speed up read and write operations to the drive
High reliability 550TB per year designed workload (10× that of a standard desktop model), and a 2M hour MTBF
Approximately 6W power consumption
Low noise 7200 RPM operation
3.5" form factor (5.79" d × 4.01" w × 1.03" h)
Please note that the unformatted capacity is 2,000,000,000,000 bytes, which is 1863GB using computing 1024 byte counting. Requires FileCore 3.75 and ADFS 4.03 or later.