25Q64 serial NOR flash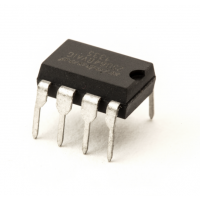 Product code:
ES-114-8
Availability:
12
Price: £3.24
Ex VAT: £2.70
10 or more £2.28

Blank 8MB quad SPI serial NOR flash in an 8 pin plastic DIL package. Suitable for use as a replacement boot flash, it can operate at a 48MHz clock speed minimum and uses 24 bit non banked addressing. Note that a device programmer or similar equipment will be required to program data into this spare part, as it is supplied blank.
The manufacturer of this spare part may vary as this is a commodity item.